Hello Kevin,

I am a member of the Brandywine class of 1967 and I cannot BELIEVE it will soon be time for our 40th reunion! Please add my bio to the website.

Wendy (Ruth) McNamee

9716 Holly Hill Way

Jonesboro, GA 30238

I am one of those Yankees who moved South and stayed. Georgia has been my home since graduation. I attended Georgia Southern University, majoring in Home Economic, and taught for fifteen years. After earning my masters and specialist degrees from the University of Georgia, I spent the next fifteen years in school administration. I am now retired from the school system and finally perusing my passion, interior decorating. I have my own business, specializing in the one day makeovers, using the homeowners furnishings. Check out my website,

www.cozycornersredesigns.com

I am married and have two children and three beautiful granddaughters.

Hope to be able to make the 40th!

Wendy
---
Current address: 7 Harwich Road, Morristown, NJ 07960

Home Phone: 973-267-3127

E-mail: ksagers@verizon.net

Face Book: Yes

I am retired and have 2 children and 5 grandchildren; involved with Habitat for Humanity and Community Soup Kitchen in Morristown.

_

________

Hello Kevin,

This is Keith Sagers BHS Class of 1967 responding to your phone call today. My address is 12 Wichita Avenue, Rockaway, NJ 07866 and the home phone is 973-983-0123. I would be interested in attending a 40th reunion next fall. The bio information is pretty ordinary: I enlisted in the Navy late in my senior year, served 7 years as an electronics technician, and was honorably discharged in 1974. After the service I went to work as a field rep for a Silicon Valley electronics firm (Measurex) that specialized in automation and controls for the pulp and paper industry. We were bought out by Honeywell in 1998 and I am still employed with them. I was married twice, divorced twice, have two daughters by my first marriage and five grandchildren between them ages 11 through 16 as of this year.

Please keep me informed about plans for the reunion. My current e-mail address is

ksagers@verizon.net

which will likely change soon when I finally go to broadband. I'll keep you updated as to any changes.

Regards,

Keith
---
Pete Scarborough, Senior Vice-President, Willis of Delaware

300 Delaware Avenue 16th Floor P. O. Box 2287 Wilmington, DE 19899

Direct (302) 397-0190 Fax (302) 658-8879 gilbert.scarborough@willis.com

<![if !vml]><![endif]> www.willis.com
---


Lynn Scheible Jarrell
204 S. First St.
Denton, MD 21629
lbjarr@yahoo.com

My husband (Bob Jarrell, who met many of our classmates at U of D) and I have lived in Denton, Maryland for over 25 years. He has a law practice in town and I am a Special Education teacher at a private residential school, Benedictine. I received my Masters Degree in the 70s from Loyola College only to find Anne Rolandelli, a fellow 67 BHS graduate, graduating on the same day. Bob and I have two daughters - Andrea is 23 and works as a health and fitness specialist at a government facility and Lucy is 21 and is a senior in college. They both played volleyball through college and that kept us on the road watching their games. Now Andrea is coaching club ball in the Annapolis area. Neither one of the girls is married, but both are seeing someone (as the kids today say). Hope to see many of the classmates at the reunion in the fall.
---

Hi,
Great website - Thanks to Anne Neely-Beck for finding me!
Gretchen Schrantz
3501 Partridge St. NW
Massillon, Ohio 44646-3139
330-832-4547
gschrantz@sssnet.com
Lived in Louisville, Kentucky from 1968 until March 2002. I worked for the International Tire & Rubber Association for the past 34 years. The last ten I was the Convention and Meeting Director. My position was eliminated in March and I moved to Ohio to be closer to my sister and her family. I am currently enjoying my unemployment but am looking for a full time position in this area. Hope to get reacquainted with my classmates in October.
---
Hi Kevin. New email is sallygolf49@yahoo.com. Have 6 grandchildren now, married 40 years and moving to 27 Lacebark Lane, Bluffton, SC 29909. Please make changes on website.

Thanks

Sally Schulze Kanipe
---
Hi! So happy to hear of a 40th reunion. I retired after 30 years as a high school English teacher from ("of all the gin joints...") Brandywine School District. Half my career was at Concord and the last half at good old BHS.

I have recently remarried and live part of the year in Marathon, FL - the Keys - and the other half outside Rehoboth Beach. Quite a long history over 40 years.

If I can help from down at the Southern Most Point, just let me know. We'll be returning to DE in June.('06)

Beverly Schilling-Gillis
32300 Turnstone Court
Long Neck, DE 19966
Directly across from the
Baywood Golf Course

1361 Overseas Hwy. A-5
Marathon, FL 33050

(302) 947-2477
(305) 743-2065

Beverly and Ron Gillis (Ron graduated from BHS in '63!)

LadyBeverlyAnn@aol.com
---
Sadly, classmate and all around great guy, John C. Schwind III passed on 2.12.08 after a long bout with cancer. More

Update 09/05 "oldest daughter Lindsay graduated from Liberty University 2004 and now attends Drexel University in a eleven month accelerated BSN program. My youngest Jenna is a senior at Messiah College in Grantham, PA. I now work for Wilmington Trust Bank after I was a victim of downsizing at Hercules Inc. in 2002.

Baseball scholarship Brandywine Jr. College Army National Guard six years Retired Wilmington Police Department"
---
April 07 update ~

Bruce and I will soon celebrate our 25th wedding anniversary and we're still here on the east side of Keuka Lake in the Finger Lakes of Upstate NY. I'm still making pottery (since '81) and Bruce is working the family farm where he grew up, near Penn Yan. I work part time at a local winery, a nice balance to the "solitary confinement" of my studio. I still play my flute, love to walk our lakeside road, read, draw, do crosswords & sudoku, cook vegetarian food and go out for Thai & Indian food (Ithaca, Rochester). We enjoy family gatherings on Keuka Lake and in the Adirondacks, so the pace picks up in the summer. This sounds like we're totally homebodies - we do travel, enjoying an escape from our long winters.

If any classmates are coming to this area for the wineries, give me a call ~ 315-536-4641 or email

serlborg@usadatanet.net

Joanne
---
Biography & Obituary

Richard E. Sentman
Richard Sentman passed away March 23, 2001
---

Hi Kevin,
I accidentally stumbled on a Wilmington nostalgia website. It had a link to your great Class of '67 site. Thanks for all your work to share news about the times, places, and people of our graduating class. There are so many good stories- Mr. Guth, Lee Davis, Ed Willing, Tom Mees, George Thorogood ('68), and many more.
Please add me to the "found" listings. Here is "whatever happened to" me:
Florida Southern College 1967-71. Returned to Wilmington and taught 6th Grade at Spruce Ave. Elem. (Oak Grove) 1971-75. Got a Masters degree at U. of Del. in 1975 and moved back to Lakeland, FL. I'm in my 39th year of teaching- some as an elementary classroom teacher, some as a remedial reading specialist, and in recent years, teaching academics to gifted students at a school of the arts. My wife, Ruth, is a nurse. We have 5 children, 7 grandchildren, and 1 great-grandchild.
Thank you,
Bob Sharpe
1756 Birchwood Loop
Lakeland, FL 33811
Oct. 2009
---

---

---
Live in the warm and beautiful sun valley of greater Phoenix area of the Grand Canyon state of AZ, for the last 11 years.

Married for 30 terrific years to Jim Berger, who unfortunately died in April of 2006.

Previously married to Alan Schoenberg, of Schoenberg Memorial Chapel in Wilmington. Since we've stayed friends after our divorce all those years ago, gotta give his business a plug.

And believe it or not, I'm now old enough to move into a senior community. Wow, how time flies.

Have had 3 great careers over the years - social work, paralegal, and computer programmer.

Would like to correspond with any classmates - email above

5904 E. Player Place, Mesa, AZ 85215

(480) 461-6020
---
To the charge that I have been negligent in maintaining contact with fellow '67 grads, I plead guilty. Perhaps the awkwardness can be best explained by comparing Naamans Road today to back then. By doing so, it may be possible for you to understand how an out-of-place working class nerd like myself felt at Brandywine. The old homestead has been replaced by "progress", and the grit of the "old" Naamans Road is a fading memory. I harbor no bitter feelings about that or my "interesting" high school experience. In fact, the "late bloomer" existence enabled me to travel in many directions that ultimately landed me in the heart of the Rockies, and for that I am truly grateful. In '67 I couldn't have imagined this.

Our class song was "To Dream The Impossible Dream". After graduation I was not among those to attend college, which at the time seemed like an impossible dream. As it turned out, I was blessed when the Navy actually did show me the world, at least that amazing part from the Caribbean to Bombay, by way of the Cape of Good Hope. The time served gave me the experience and financial ability to eventually try college, and ten years after graduating from Brandywine I was holding a BA from the University of Delaware. Along the way I helped to start WXDR-FM in October '76, which I consider my greatest achievement in Newark.

Since March '81 various locales across Colorado have been home. I married Mary Bohn of Longmont in '84. In growing up on a dairy farm, Mary became the most beautiful and centered person I've had the privilege of meeting. She operates a quilting machine in our basement as part of her business www.blanketsoflove.com . We have one amazing daughter, Lelah, who in August '03 will continue her study of Jazz bass at New York City's "New School University".

For those of you who remember anything about me, it will come as no surprise that most of my adult working life has been spent in radio -- as an award-winning features producer/reporter, and as a Program and Station Manager. Currently I'm the Monday night jazz host on KUVO, Denver (streaming at www.kuvo.org ).

My "day job" is with the U.S. Department of Energy's Golden Field Office (part of the DOE's Renewable Energy effort) ... interesting, meaningful work...but not my passion. We live 25 minutes northwest of downtown Denver and have a guest bedroom for your visit.

In case you're interested, this self indulgence goes on with plenty of specifics and observations on "life, the universe, and everything" (Douglas Adams). For now, I just want to say sorry it's taken this long, and I hope you are continuing to enjoy successes and/or adventures of your own.

Pete Simon

303-432-3866
---
This is Robert Simpson from the class of '67. I found the website again after getting the call about the 40th reunion. Thanks for all the work you are doing.

Here's a quick bio:

After graduating I enlisted in the Navy and became a jet engine mechanic. I was stationed in Jacksonville Florida where I still live.

I attended the University of Delaware briefly, then continued my education in Florida. I have a BSE from the University of Florida and a Masters in Computer Education from Jacksonville University.

I am currently teaching 7th and 8th grade general science in the Duval County School System. I have also taught the 6th and 9th grades.

I still do mechanical work and have built a '66 Impala and a '64 impala and everything from bicycles to Volkswagens. I still do the maintenance on our '96 SS Impala. I also resurrect and give away old computers. I play acoustic and electric guitar and electric bass. I have been in a few bands but now only enjoy jams and sitting solo with my acoustic at open mic nights. My favorite song to play is "The Boxer".

I have been with my wife Laura for 17 years and have two step children 36 and 34 and two grandchildren.
---
Sadly, Dwight Smith passed away 11.20.09, more information at http://www.kevin67.com/in_memoriam.htm#In Memoriam
In Dwight's own words;
"I'm teaching at an Art Department at Portsmouth High School in Portsmouth R.I. This will complete my 30th year. At this point I'm fattening my pension and enjoying my last years with my PHS kids. My biological progeny have left the nest some time ago. My oldest daughter is living in NYC and working on a Masters at NYU, the youngest starts in a Masters Program at UPenn in January. They are 26 and 24! Yes, they are much smarter than their old man! We are healthy, happy and active in our community. Pretty normal for the most part I guess. My wife Judy and I can be reached at 87 Intrepid Lane in Jamestown, R.I. 02835 and our E-mail is Dwightart@cox.net or Intrepidjudy@hotmail.com. Judy also a 67 Grad of Brandywine. I guess we had some good dates back then, a lot of us are still together. Stay well, Happy Holiday"
---

Wes Smith
5232 Morgan Ridge Drive
Milton, FL 32570
---

Sandra Day Oughton maiden name: Sandra Lee Slayton
I am in Lynchburg VA teaching Graphic Design in the School of Communications at Liberty University.
Sandra Day Oughton (Slayton)
---
Hi..received an email from Kevin regarding the 40th...wow..can't say that I feel that old..I think I'm still 18 ha ha ha.
Well not sure what you have on me but: I was originally suppose to graduate from BHS in 1966. My family moved into N. Wilm in the beginning of my Junior year, but things don't always work out the way they are suppose to!!! After graduation in 67, I worked at the Esso in Fairfax and then went into the Navy. Spent 2 years in Viet Nam on Land (Da Nang) as an advisor and served 2 more years , one on the USS Guadalcanal LPH-7 and as a staff member at the Sub Base in New London. I attended and graduated from DT&CC with 2 degrees, Marketing and Accounting ( I was supposedly the first student to do so in 2 years) now its very common. I was the selected as the # 1 Business Student in 74 and received a Scholarship to Rochester Institute of Technology, Rochester, NY and graduated with my BS in Business Administration in 1976. I did many things and had several businesses. I also stayed in the Naval Reserves and Graduated as a Senior Chief Storekeeper (E-8) on my birthday in 1991 after 23 years.
Currently, I have been working at the Home Budget Center ( Kirkwood Hwy) for over 12 years as asst. Mgr and Salesman. I am divorced with one child, Scott now 16 and driving me crazy and is attending BHS also. My current significant other is Judy Dieker who is from Emporia, KS and I have known for over 30 years.
I am in contact with several of my best friends from BHS. Bob Rebmann who is retired and lives in Utah, Bob Jack who lives outside Jacksonville, FL and Phil Gray who lives near Dallas, TX.
Every day I drop off my son at BHS I am reminded of my time their and of the good and bad experiences we as teenagers experienced. I would not change a thing and happy to have been a member of the class of 67. Wish I had gone into law as I wanted but..again...things don't work out as planned ! And my parents wanted a CEO of a large business..ovy vey!!
Thanks for letting me chat here and look forward to seeing some of my old friends at the 40th. By the way, I think Denny Cloud is living in Florida somewhere...something I heard not to long ago.
1401 Bucknell Road
Green Acres
Wilmington, DE 19803
302-530-5004
---
Kevin,

Thanks for keeping this website up!! I am still with Nike and am now Global Director of Real Estate and Store Construction. I am spending much of my time in Europe and Asia looking for places to build new Nike Stores, both full price and outlet. My work number is (503) 532-6241. Take care,

Ed
Thought I would check in with you and let you know that I am now in Portland Oregon. I moved here from San Francisco in June of 2002. I came here to work for Nike. I am running our Nike Factory Stores. well with you. My new E-mail address is e.stair@comcast.net.

Yes it was an interesting mystery. I was in a band at the time called the Stairways. George Curtin and Martel Day were also in this band. We wrote a song that we recorded locally called the "Castaway". We sent a copy to a record label in Philadelphia. They never recognized receiving it. Several months later we began hearing a song called Liar, Liar which was recorded by a group called the Castaways. The background was a little too similar. Our version had been an instrumental. We had a friend of the family who was an attorney do some checking and we discovered that the label that they recorded on was a subsidiary of the company that we sent the copy to. The band was a studio group who was put together for this record. About this same time our copy came back from Philadelphia in a plain brown envelope with no return address. The rest is up to speculation and history. We had, unfortunately, never registered our material. Shortly after the Stairways broke up and I started a new band called the Poor Richard Five. We had members from four different schools. We played a number of times at Brandywine HS but spent most of our weekends playing at the University of Delaware and other local universities. Hope this helps. Take care,
Ed Stair
General Manager
US Retail Factory Stores
T: 503-532-62
F: 503-532-7328
---

Here's my updated (Nov '05) bio...
Now reside in Tampa, Florida where I am CFO of a small community bank. Been married for 22 years, but no children of my own. My wife, Linda, has two children and we now have 7 grandchildren! Went to school at Va Tech (Hokies) in the cadet corps and later the Army. Started in banking in Virginia, then moved to Miami after my father died in 1979. From there to Washington, DC as Treasurer of a large bank and then back to Florida after my mother passed away in 1988. Have a wonderful cocker spaniel (Dusty)...our second of the same name. Miss the folks in Delaware....have only been back a few times since the late 70's. Missed the 35th reunion due to illness in the family, but looking forward to the big 40!! Appreciate all the work on the website...
BHS Doers Profile:
Born: January 24, 1949
Occupation: Chief Financial Officer - Banking
Last book read: Second Chance
Hobbies: Baseball, bowling, reading.
Favorite music genre: Oldies (pop)-Beach Boys
Favorite movie: Where Eagles Dare-Richard Burton and Clint Eastwood
Recipient of the Following Awards (or accomplishment I'm most proud of): Man of the Year at Virginia Tech 1971; Regimental Commander of Cadet Corps 1971

Al Stager

astager@tampabay.rr.com
---
As for my update, in 1970 I married a Californian and moved from Delaware to California for several years, then New York and New Jersey while he studied art and I was a banker. He went in one direction and I seemed to stay put. After divorcing, moved back to Delaware and remarried., again the wrong man. Oh well.
Finally met a very nice man Austin "Ned" Galentine, presiding judge at Brandywine Raceway, and the harness racing circuit. He is now retired and we share a home in the country in Sussex County.
Gardening and spending time at the beach is the best of my world. I am the secretary and bookkeeper for Milford Brick Co. A family owned business since the early 1900's.
I am very active and a Vestry Member of Christ Episcopal Church in Milford, founded in 1704. We have constant activities that keep me happily busy.
Fondest regards,
Susan
---

6646 Ridgeville Ave, Pittsburgh, PA 15217 (412-422-9769)
Andrew Stuart
Compliance Director
Klingensmith HealthCare
404 Ford Street
Ford City, PA 16226
Phone - 724-763-8889 x-5240
Fax - 724-763-4284
---
(12.26.07) to quote the proverbial grateful dead, "what a long strange trip it's been"…left high school for university of delaware…coach z had kept telling me to keep my head up…teachers had kept telling me to keep my head down…still didn't know where my head was…joined fraternity…discovered partying…became expert at partying…tried most everything at least once…discovered excellent memory…became expert at pulling all nighters…drew number 363 in draft…graduated…joined air force anyway…air force sucked…joined dupont for 14 years…dupont was ok…joined a consulting firm for 10 years…too much bs…went to work for myself in technical recruiting…recruiting's mostly ok...along the way I discovered I was ok…then I discovered you were ok…still trying to figure out why the world's not ok…looked at zen and bhudda and analyzed my transactions and climbed mountains…very cool but didn't want to become a cow…took up downhill skiing instead…went to Ireland for 24 days…discovered guiness…brilliant!...got married along the way (1972)…got divorced too…am now single…have a 20 year old daughter in college…what a trip…work out constantly but how come my drives get shorter every year...oh well…went to 10 and 20 year reunions…skipped the others…missed 40th with college parents weekend conflict…all in all life is good…found I don't take it too seriously…some would say not seriously enough…yesterday is gone and tomorrow is not promised so live in the moment always…does anyone have any nose hair trimmers?

Raymond / Swanson LLC
P.O. Box 7880
Newark, DE 19714-7880
Phone: 410-392-3212 Cell:302-463-5314
---

Home phone: 302.737.4645 Office phone: 302-831-1138 e-mail: ljones@udel.edu
Louise
---

Hi Kevin,
I've visited your BHS website a couple of times already and I love it. It comes up when I "Google" my own name, however not with Google, but with Excite.
I was an American Field Service student from Italy at BHS in 1966-67 and am therefore a member of the class of '67. I came back to the US in '73 to go to grad school at Harvard and never left. I still live in Cambridge, MA, and have lived here for 31 and a half years. I would love to enter my info and see my yearbook pic on the website.
I noticed a couple of typos in people's last names (sorry, I can't help it, proofreading is one of my professions), maybe you'd like to fix them: Bayer should be Bayrer, Messeruy should be Messervy. Boy, I remember some of these people as if it were yesterday.
Let me know how I can enter my info, if possible. The three AFS students are at the end of the list, and I am the last of three. I remember, even at commencement, it was that way. I was the last one to go up. Hah-hah!
Take care,
Pasquale
(I went by "Packy" then, but I don't use that nickname any more)
P.S. I noticed another AFS student from that year, Cynthia Campusano, is listed in the "In Memoriam" section. How did you find out she had passed away? I'd heard something about that, but I can't remember when and how. BTW, an odd little detail: All three of the AFS students from that year eventually came to live in the US.
Pasquale Tato [pastato@yahoo.com]
---

Liz Taylor (McBride) living in and loving Florida; 20 minutes south of Daytona Beach; 612 N. Riverside Drive, Edgewater, FL 32132. Left Wilmington in 1992 for the sunshine state; it's still like being on vacation all the time. It's very, very laid back here. Husband Clark's family all here too! Clark & I purchased a fitness club in June '92 where he is still working, I bailed after six months for a "real" job. I've been with the City of Edgewater for 8 years, currently Assistant to the City Manager. It's a great job, I'm the queen. Daughter Shannon (28) married Reese Lewis and have a 14 month daughter (Rowan Aubry)--what a delight! After graduating from the University of Wilmington North Carolina, Shannon taught high school in New Smyrna Beach for 4 years. She's now the Public Education/Information Officer for Port Orange's Fire/Rescue but still on the move. Shannon will graduate in December with her masters in Public Administration. My dad (the giant) passed away two years ago, so we sold the house (behind Brandywine) and my mom moved to Florida with us (my daughter's best friend and her boyfriend bought the house). She passed away last year which has left a real void; I really miss her. Saw where Pat Walker said -- no 30th reunion! I thought I too missed it because I couldn't be found.
---

Full-time Real Estate Salesperson for the last 11 years in Northeastern PA. Married Dale Addoms in 1978....divorced in 1983...have one wonderful son, James Addoms, who is a sophomore at George Washington Univ. I live on a 100 acre lake just off I-81. In my spare time I paint in oils and sing with the Choral Society ......and I'm happy. Looking forward to that reunion that everyone is talking about! Mimi
Mimi Thomas Addoms Lake Nuangola, PA
570-715-7730 direct line
mltaddoms@aol.com
---
My address is 5545 Limeric Circle, Wilmington DE. 19808
302-286-0210
---

920 NW 122nd Ave., Plantation, FL
33325
(thanks and a tip of the investigative hat to Jean O'Connell (Dan's mom) and Bruce Kingshill)
954-288-9453-cell
---

Hi guys! I was just checking out the site. I can't wait until the reunion to see everyone again. Sounds like everyone's lives are moving right along. Long story short... I am still in Delaware, divorced with one child who is now 33 and she is married and has a daughter of her own, who will be 2 soon. Same old, same old, working hard and paying bills, boy what a long strange trip it has been. Still waiting to live the life I always wanted to live, whatever happened to eternal summer? Glad to see so many familiar faces on the site. Great job Kevin! See you all soon at Harry's. Bonnie

---
Click to read Joe's Story
---

Richard Waldkirch - graduated Georgia Tech. married wife, Carol living in Wilmington, NC for 35 years, have two sons, one NC state graduate, one, East Carolina graduate ...am registered engineer and owner of general contracting business, do a lot of sailing, including racing, swim and try to play some handball, but knees are bad, web site looks great and hope to come to reunion in '07.
Richard waldkirch
910-799-4529 home
910-251-9630 work
---

Hey, good idea to start the updates.
Here's mine: 2-14-2011
Since last bio, I now have 2 DIL's and 2 grandsons and one bun in the oven--it will be a surprise in late April. :o) I still have 5 horses (not all the same ones, tho), down to one dog, and a host of cats, who mostly haunt the woods and barns :o). Life is good. Hope all is well with everyone else. See you in 2012 at the 45th. :o)
_________
I live in Winchester, Virginia with my husband, Ronnie. We build custom residential homes and develop land. We have two sons 25 and 23. Hope to see a lot of classmates at the 40th Reunion.
BHS DOERS Profile:
Born: 1949 in Milford, Delaware

Occupation:Wife, Mother, Daughter, Sister, Friend, animal caretaker, bookkeeper, housekeeper, landscaper, business manager(may add to this later)

Last book read: Case for Christ

Hobbies: Horseback-riding, quilting, gardening

Favorite music genre: classic rock, disco (but you knew that) Christian music, some country

Favorite movies: Arlington Road, Wag the Dog

Favorite Quote: It takes two to Tango

Awards: Nothing substantial yet, but then my life is not over, is it?

Autos: Mine is the 2002 Z-71 Suburban, but have use of the 2002 Chevy 2500 HD Pickup and numerous work vehicles (Dump trucks included) and skid loaders and track loaders.
---

Wendy Walker --1016 Tulip Terrace, Harrisonburg, VA 22801
---

Admiralty Attorney, Jacksonville, Florida
Robert E. Warren, Esq.
Volpe, Bajalia, Wickes, Rogerson, Galloway & Wachs, P.A.
Riverplace Tower
1301 Riverplace Blvd., Suite 1700
Jacksonville, FL 32207
(904) 355-1700
(904) 355-1797 (facsimile)
---
Dr. Stephen P. Weeks
President
First Principals, Inc.
30100 Chagrin Blvd.
Cleveland, OH 44124
216-514-8521
216-514-8535 FAX
spweeks@firstprincipals.com
www.firstprincipals.com

---

16814 Excaliber Way
Sandy Spring, MD 20860
---

E. MARTIN WILEY JR. emartinwileyjr@msn.com
Hi Kevin.... great web site! The number of people I kept in contact with over the years has dwindled, so it was great to catch up! As you can see, I have kept up with Marty!! We have four children... Abby, 24, a grad of Juniata, Allison, 22, a grad of Elizabethtown, Ben, 20, a JR(?) at UD and Jake, 16 a jr. at Sanford School in Hockessin, where we live. Marty and I married 7 yrs. after BHS. I had graduated from UD and FIT and was a designer in NYC. He was in Charleston SC in the navy in nuclear submarines. He graduated from USCarolina. We have been in DE since 78, where we own and operate Wiley Cork Co. I came on board a few years ago. We are looking forward to this "grandchild" thing and retirement.... but neither has appeared on the horizon yet... but we are keeping a vigil! We are active in our church... where Marty is an elder... and the Walk to Emmaus Community in DelMarVa. Like many of you, we are dealing with aging parents, and at home we have geriatric animals left over from the "kid" days... two old cats and two old labs. Life is OK and God is good. Caroline Wiley Wiley
---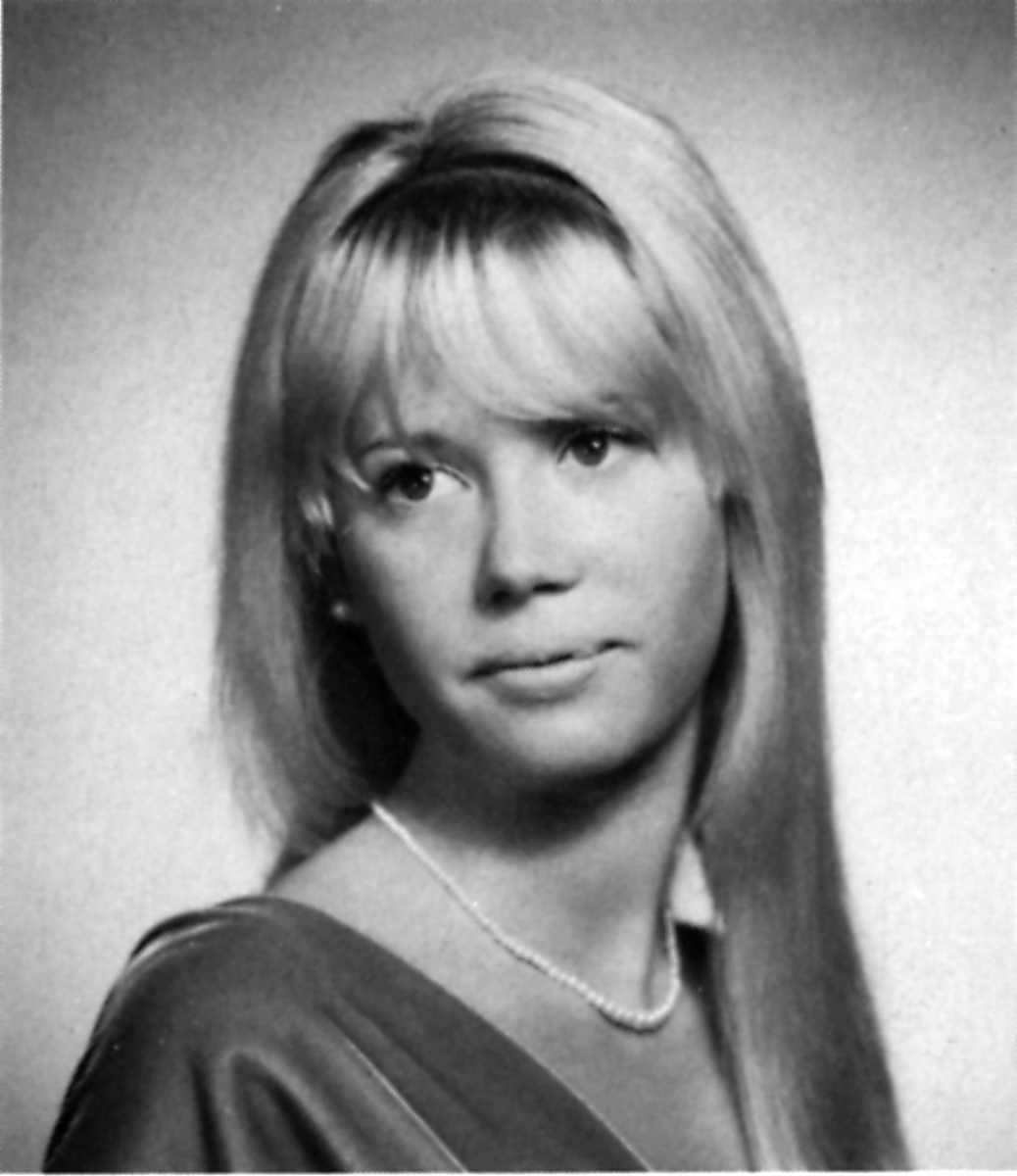 I am married to an attorney named Rodger Mutzel and we live in Villanova, Pa. I have one daughter from a previous marriage named Alexandra who is 26 years old and going to be married on May 20, 2000. I also have 2 step-children Kim, and Greg and 3 step-grand-daughters! We have a very busy life and do a lot of traveling. Now I can check your site whenever I want to take a stroll down "Memory Lane"!! My e-mail address is mutzel@earthlink.net Take care... Paula Winchester Mutzel
---

---

Worked for DuPont's for a year after graduation then into the Navy for 8 years working as a missle tech on a Polaris sub and an instructor in Groton, CT. Went to college during and after the Navy, eventually getting a B.A. (go figure) and an M.S. in Computer Science. Worked for a series of employers in FL, CA and TX. On the Kennedy Space Center for the first shuttle launch and the Challenger disaster. Lived through the Loma Prieta quake in San Francisco and currently reside in Austin, TX. Married twice with two adopted daughters from the first, Chritine (27) and Mary Margaret (17). I'm also responsible for you guys sitting around waiting in airports since I helped design and build the FAA's Central Flow Control system that keeps planes on the ground if they would have to circle at the destination site.
12511 Twin Creek Rd. Manchaca, TX 78652
old_kyle_w@yahoo.com
---

Briefly, I have a wonderful life in Silver Spring, MD with my husband Robert and our two daughters, Mia (10) and Claire (8-1/2), both adopted as infants from Korea. I always have been a little bit of a late bloomer..... Can't believe that I might have missed being a Mom.
More later....and thanks to you and whoever else has put this website together.
Ann Wheeler Bullock
208 Indian Spring Drive
Silver Spring, MD 20901-3110
---
I was so glad to find your website. My name is Sandra Ferguson, used to be Worthy. I was part of the great class of 1967. I signed up on classmates.com and eventually found my way to your website. I would love to be a part of it. My personal e-mail address is jaci1950@yahoo.com.

mailing address is

p.o. box 2247

woodville, tx 75979

phone 409-283-2860
---

Anne Wright Bowerman, Residence: Albuquerque, NM, Occupation: Teacher/Art Instructor, Married to: CA Bowerman, Occupation: Attorney, Children: Turner Jacob (TJ; age 14) Jeff (stepson) age 30, Degrees: BA Uof Del, MA Univ NM, Hobbies: art, golf, the gym, writing (when the mood strikes!).
---

Janice Yorke Davis-Married 25 years to Russ Davis (BHS - 66). Two children: Rusty - 18 - to enter college in the fall, major in Frisbee; Allison - 16 - going on 23. Russ - VP with Earth Science Consultants; I substitute teach in my kids' HS, and tutor at a private academy. Would love to hear from classmates - 2511 Forest Brook Drive, Pittsburgh, PA 15241
---
Click to read Terry's Story
---


Reached 30 year milestone with Dow Chemical Company in Midland and am presently a Technology Improvement Leader for Pharma Services in the Custom and Fine Chemicals Department. Participate in variety of sports (soccer, bicycling, softball, downhill skiing, running) to stay in shape. Also, help out with St. John's Episcopal Journey to Adulthood programs for middle and high schoolers. Married for 25 years to Judy Arnos, who teaches English as Second Language (ESL) at Saginaw Valley University. Watched first son, Tyler (16), successfully complete his sophomore year at Dow High. He participated in the varsity Cross Country and Track teams and was elected to the National Honor Society. Saw second son, Alex (13), breeze through seventh grade at Jefferson Middle School. Alex played on a travel soccer and middle school basketball teams. As a family, we are planning to visit Yellowstone and Glacier National Parks.

Respectfully,

Lowell L. Youngquist
My address is still

5805 Harwood Drive
Midland, Michigan 48640
---
Edited by Kevin Donohue
Revised: July 19, 2012.