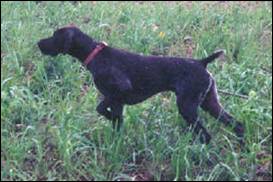 The 45th Reunion Committee is currently updating the Class of '67 directory (547 names). We have some complete and much partial information (either an email or snail mail) on approximately 400 classmates but we still need your help Bird-doggin' "bounced back" or obsolete emails, updating outdated snail mailing addresses & phone numbers and while we're at it, locating a few long lost Class of '67 classmates who have disappeared completely.
Plans are now underway for our 45th Reunion in 2012. In the interim, with your help, we can update "mission critical" classmate contact information thus making the 40th Reunion our biggest and best yet! Thanks again for your help!
If you know the current, corrected information for any of these people shown listed below*, please email me at donohue11@comcast.net
If you would like to take a few names yourself and try searching for them thru the internet or one of the many search engines available, PLEASE do so. Try this great composite search engine; http://www.theultimates.com/white/ or another great search engine; ZABA http://www.zabasearch.com/
AGAIN, Thanks for your help.
If you want to see a *complete alphabetical list of ALL 546 members of the Class of 1967, click here. http://www.kevin67.com/list_of_classmates.htm
| | | |
| --- | --- | --- |
| Mailing Address Needed | Email Address Needed | We may have a mailing address but no email address for instance or if "need" is listed in both columns, we have no information on that person. |
| | | |
| | Need | ABERCROMBIE, DAVE |
| | Need | AUSPOS, PATRICIA (RICCIO) |
| | Need | BELLINI, JEANNE (BLOOM) |
| Need | Need | Benson, Joan (Bacon) |
| | Need | CAMPBELL, NANCY (HOWARD) |
| Need | Need | Cates, Carol (Castel) |
| | Need | CROFT, ELAINE |
| Need | Need | Davis, Lee |
| Need | Need | Defoe, Judith (Smith) |
| Need | Need | Gardner, David |
| | Need | Gilman, Pete |
| | Need | Grafton, Sue (Lindh) |
| | Need | Greene, Elizabeth |
| | Need | Gregory, Nancy |
| | Need | Grigsby, Elizabeth (Perry) |
| | Need | Haas, Beth |
| | Need | Hague, Carole (Smith) |
| | Need | Hall, Deborah (Markham) |
| | Need | Haines, Melissa |
| | Need | Hardesty, Marsha (Shockley) |
| | Need | Haslam, Caroline (Kimbro) |
| | Need | Hasse, Sharon (Murphy) |
| | Need | Hauer, James |
| | Need | Haworth, Susan (Smith) |
| Need | Need | Healey, Susan |
| | Need | Henderson, Mark |
| Need | Need | Hiresman, James |
| Need | Need | Hinsvark, William |
| | Need | Hilbert, Susan |
| | Need | Hodges, Barbara |
| | Need | Houghton, Barbara (Hanson) |
| Need | Need | Holloway, Vernon |
| Need | Need | House, John |
| | Need | Hughes, Sherry (Banker) |
| | Need | Ianire, Patricia (Williamson) |
| | Need | Ingersoll, Fred |
| Need | Need | Jackson, Carl R. |
| | Need | Johnson, Robert |
| | Need | Justis, Jay |
| | Need | Kehler, James |
| Need | Need | Kelly, Gail |
| | Need | Keim, William, J. |
| | Need | Kinsey, Dennis |
| | Need | Klacsmann, Peter |
| | Need | Knott, Martha Jane (Foley) |
| Need | Need | Laird, John P. |
| Need | Need | Larkin, James |
| | Need | Laspada, John |
| | Need | Ledden, John |
| Need | Need | Le Van, Doug |
| | Need | Lewis, William |
| | Need | Lips, James |
| | Need | Lloyd, Nancy |
| | Need | Lodge, Rosamond (Niemeyer) |
| | Need | Lodise, Thomas |
| | Need | Lorah, Michael |
| | Need | Losie, Lawrence |
| | Need | Malony, Susan (Carter) |
| | Need | Marsh, Susan (Liebling) |
| | Need | McDonald, Robert |
| | Need | McHugh, Don |
| | Need | McMann, David |
| Need | Need | McNeill, Donna |
| Need | Need | Mifflin, Jim |
| | Need | Monaghan, Kathleen Mary |
| | Need | Morrill, Barry |
| | Need | Neuman, Gregg |
| | Need | Norwald, Sally Jo |
| Need | Need | Olenderski, John |
| Need | Need | Olmstead, Kathy |
| | Need | Ott, Jeff |
| Need | Need | Orcutt, Mary |
| | Need | Planer, Tom |
| Need | Need | Pyle, Tom |
| | Need | Pyle, Harry |
| | Need | Rash, Virginia |
| Need | Need | Redpath, Pat |
| | Need | Robinson, Joan (Prorock) |
| Need | Need | Vigliano, Joe |