My contact info is:

Beth Haas Teasley
638 Malcolm Ave.
Wenonah, NJ 08090
Badelehaas@comcast.net
---
Itís hard to believe that it has been 38 years since we graduated. I presently live in Vista, California, which is in San Diego County. I have lived in the San Diego area since 1976. After I left Delaware, I lived in Fayetteville, North Carolina, where my husband was stationed. Our daughter, Melissa, was born in Fayetteville in 1971. After my husband was discharged from the Army, we moved to Mansfield, Ohio, for about 2 years, then on to Ridgecrest, California, for about 2 years. We then settled in San Diego. Our son, Craig, was born in San Diego in 1977. Unfortunately, our marriage didnít work out and we were divorced in 1990.

I remarried in 1995. My husband, Paul, has 6 children from a previous marriage, and we now have 17 grandchildren (14 boys and 3 girls). Their ages range from 6 weeks to 7 years as of November 2005.

I have worked as a legal assistant for more than 30 years, specializing in litigation (personal injury, education, construction defect, white collar criminal, family law). Working for lawyers and working with clients has been interesting and very challenging. I have also had the opportunity to work on some high profile cases in San Diego. In addition, I am a Certified Notary Signing Agent and a Certified Tax Preparer.

Presently, I have had the opportunity to take a break and be a full time grandmother. I am enjoying it immensely. Paul and I have also started to travel. We recently took a 10 day Cruise to the Mexican Riviera and are going on a Cruise next year to Alaska.

The Class of 1967 website is incredible. It must have taken a lot of time to create, especially with all the links and pictures. If all goes well, Paul and I are planning to attend the 2007 Reunion. Itís been a long time since I have seen anyone.

Jackie Stengel (fka Jackie Hall)
stengeljs@gmail.com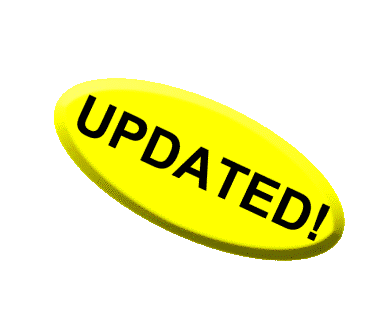 ---
BHS Doers Profile:

born: July 11

occupation: classroom teacher

latest book: besides children books, adult mysteries

hobbies: reading....

favorite music: oldies and some current music, John Mayer, Dave Matthews (have to listen to what our children like)

favorite movie: Shawshank Redemption

favorite quote: anything my kids say

automobiles: drive Fords, Dodge, Honda, old VW's in the garage
---
gmayne@comcast.net

phone is 762-2209 H and 762-9200 W

1518 Turkey Run Road, Weldin Farms, Wilm DE19803
---

Kevin,
Thanks for all the work you do for BHS '67.
Please update our information as follows:
Rob and Linda Brinton Harra
2311 Kentmere Parkway
Wilmington, DE 19806
302-658-2021
Linda Harra
---
You and the committee have done a great job planning the reunion.
Here is an update on my life.... I got married shortly before graduating from the U of Del in '71. We moved to Princeton, NJ and except for a year in California and about a year in Tanzania, have stayed in NJ. I worked as a pre school teacher for a while, then got a nursing degree and in '89 got a Masters in Social Work and gerontology. I worked mostly in physical rehab and was the director of outpatient programs when I got laid off in '99. This prompted a wonderful mid life crisis. My husband and I took the time to pedal our bicycles from NJ to Seattle. Then we moved to Tanzania, East Africa, where we learned Swahili. In a small town on the Indian Ocean, I taught art and helped start a women's economic collective. What an amazing time that was. Since then I have been working as a hospice and home care social worker for the visiting nurses in Trenton. With about 10 years left until retirement I am on the lookout for a new employment adventure. Meanwhile, I enjoy spending time with my two children (now in their 30's), traveling to foreign lands, and riding my bicycle (but not as far). Life has been good. I can be reached at kathleengrn@yahoo.com
---
My news is that I got married in August, 2008 and my name is now Catherine Harrison Taylor. Thanks and hope all is well with you.
Cathy
Catherine Harrison Taylor ' 302.351.9311 ctaylor@mnat.com
Morris, Nichols, Arsht & Tunnell LLP | 1201 North Market Street | Wilmington, DE 19801
Assistant to Karen Jacobs Louden
I have worked as a legal secretary for 17 years; am currently a litigation secretary in the intellectual property section of Morris, Nichols, Arsht & Tunnell.
After BHS I went to Averett Junior College in Danville, Virginia located right on the NC border. I finished up my 4-year degree at UD; I then came back to Wilmington, where I've been ever since.
I was a flight attendant for Capital International Airways - an international chartered airline during the Viet Nam era. I flew mostly to Europe, the domestic flights were to pick up passengers en route to Europe or domestic fun trips to Las Vegas.
---
phone # 615-859-5637

691 longhollow pike

goodlettsville, tn

abhartman@comcast.net
---
Interesting to look at some of the faces from back in 67. A quick Bio: After 67 I did 2 semesters at Spring Garden College in Philadelphia. In Nov 68 I joined the USAF and became a Armaments Systems Specialists. I was sent to Bitburg Germany and spent 4 years there and met and married my wife Freiderike. We had one daughter Gabriele who now lives in Denver CO and I have two granddaughters. I left Germany and went to CA for 9 months and then was sent to La for a year. Then on to England for 4 years and then back to the US and England AFB LA. After 4 years of taking courses whenever I could I was discharged for the AF and then attended the University of Louisiana full time for 2 years and at the same time attended ROTC. I was commissioned Second Lieutenant and reentered the USAF. I was sent to Denver CO for Weapons School and also safety school. I left there and was stationed in Mountain Home ID for three years where I worked as assistant OIC Aircraft Generation. Then off to Sicily for 3 years as OIC Weapons. I put the Ground Launched Cruise Missile online at Comiso Air Station. My Last assignment was at Memmingen Germany till April 1992 when I retired. My Wife died in May of 1992. I floated after that. I Stayed in Germany and worked for several German Firms and the started my own business, Silk Screen Printing. I did that for 7 years and the sold the business. Then I worked for MWR( Morale, Welfare and Recreation) at Chiemsee Germany. There I taught sailing and maintained the rental boats. In the winter I Worked in the SKI rental and repair shop. After Chiemsee closed I did odd jobs and toured Europe. I came home Feb 2010 and bought a Motor Home and a Harley Cross Bones and started touring America. Presently I am staying at NAS Key West RV Park and will be back in DE sometime I APR. I Start collecting Social Security next month and go into full retirement.

Mail address: D Hauer, 100 Colorado Ave, Wilm DE 19803-3212

Email: dave@triune.de
---
Martha Hauser (Stum)
9213 Broken Timber Way
Columbia, MD 21045
Martha.stum@jhuapl.edu
410-992-7958 (hm)
443-778-7008 (wk)

As to bio, here's a brief write-up:

Education: UD class of ' 71, BA in Biology
U of Maryland , ' '72 MLS (Masters of Library Science)
Career - librarian. Over the years have worked in the DC and Baltimore suburbs, and briefly in Wilmington for DuPont; currently in the Baltimore area working for the Johns Hopkins Univ. Applied Physics Lab.

Family: Blessed with a great husband of 29 years - works with an international Christian outreach organization - The Navigators. Four kids - one son (26), twin daughters (25) and a teenage daughter (14). The twins are both married and this last year I became a grandma (one twin had a girl, the other a boy, four months apart).

(Trivia - my twins and Kevin Donohue's daughter were in the same grade in elementary school and became good friends before I ever realized the connection - Kevin's the one who figured it out).

Martha Stum
Cataloger
R. E. Gibson Library
Johns Hopkins University Applied Physics Laboratory
11100 Johns Hopkins Rd.
Laurel, MD 20723-6099
443-778-7008
martha.stum@jhuapl.edu
---
Since 1995, I've been a writer/researcher at West Chester University. My main duties are as a speechwriter for the university's president and provost.

Before returning to the region, I lived in Maine, the DC area, western Massachusetts, and northern New York. Most of my work has been as a high school and college English teacher and college administrator.

I don't know how it got to be time for our class's 40th reunion! I think I could walk up Foulk Road, enter BHS, and take my seat in a classroom without feeling many months had passed since I did that the last time.

I hope that life is being good to everyone.
---

Chip Hazel
2807 Landon Drive
Wilmington, DE 19803
---

I am teaching third grade in Bristol, RI, where I have been since 1971. I am married to
Dwight Smith
(class of 67) and we have two daughters, one married and living and working in NYC as a nurse while going to grad school, and the other going to grad school in Jan. at Penn. We live in Jamestown, RI, an island community and great place to live. See Dwight Smith for address and e-mail information.
---
Houser, Mike (Mitchell)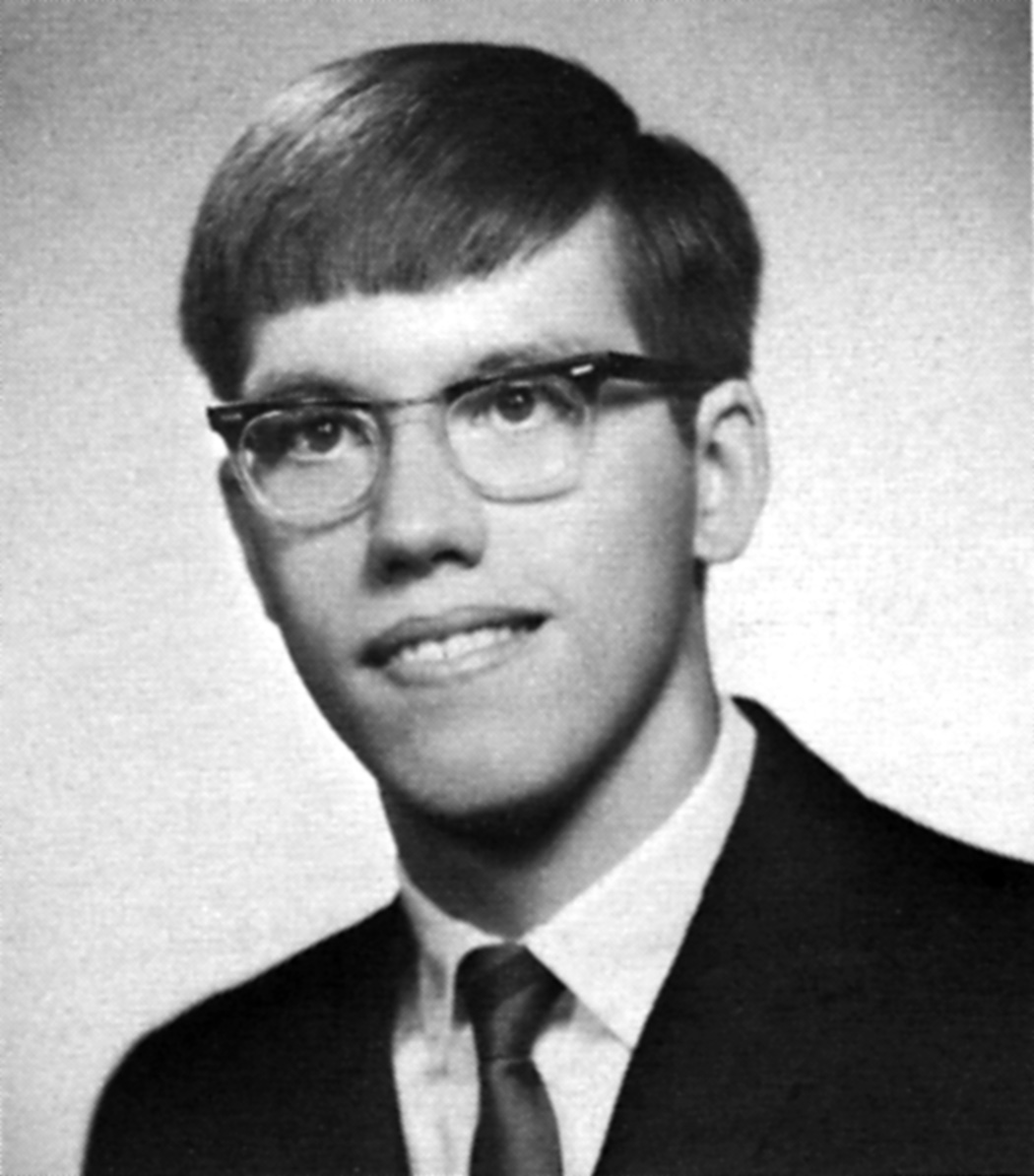 Hello, Kevin-----and '67 Classmates! Great to see the Reunion shaping up. After 11 (count'em) moves over the years, the Houser's (spouse, BJ -no age volunteered, son, Mitch-23, & daughter, Heather-15) have settled just north of Kennett Square, PA. Looking forward to seeing everyone!

Best,

Mike Houser
Gore Fuel Cell Technologies
W.L. Gore & Associates, Inc.
201 Airport Road
P.O. Box 1488
Elkton, MD 21922-1488
Tel. 410-506-7588
Fax 410-506-7633
BHS Doers Profile
∑ Born:29 March 1949/Knoxville, TN
∑ Occupation: Leader, Sales & Marketing, Gore Fuel Cell Technologies, W.L. Gore & Associates, Inc., Newark, DE
∑ Last book read: Blind Man's Bluff/Sherrie Sonntag
∑ Hobbies: golf, wood working, MAINTENANCE!!!---both at home and beach house
∑ Favorite music genre: Blues, jazz, classic rock
∑ Favorite movie: Saving Private Ryan
∑ Favorite quote:"It doesn't take that long if you know what you're doing" ----my Dad, circa 1967
∑ Recipient of the Following Awards (or accomplishment Iím most proud of): Eagle Scout
∑ Automobiles:'85 Pontiac Fiero GT, original owner---large go-cart/"poor man's Corvette"; attempting to pry a '55 International
B200 pick-up from my Uncle in Virginia
---

Bob Jack
1530 Santa Anita Drive
Lynn Haven, FL 32444
I retired from the Air Force in '98 after a fantastic 30 year career of traveling the world and thought I would take it easy. However, my darling wife had other plans for me, so I've been back working with the Air Force at Tyndall AFB near Panama City here in the Panhandle of Florida. I really enjoy my "new" career, but plan on giving it up again just as soon as my golf game gets a tad bit better. Thanks for getting in touch with me. Take care.......Bob
Rwj3@aol.com
---
Jackson, Susan (Fioravanti)

After BHS I went off to High Point College, N.C., and graduated in 1971. I taught in N.C. for one year and then in Florida for two years. I stopped teaching after the birth of my son and didn't return until my daughter was in first grade - 9 year gap. I retired December 2005 from teaching here in DE. I worked as a fifth grade teacher and then as a teacher that assisted other teachers by both going into their classrooms and by giving workshops. I was also the Site Coordinator for the New Teacher Mentor/Induction program. Enough to keep me busy and begin longing for more time. I have two grown children - both of which also graduated from BHS. They both live in the area and have blessed me with 3 grandchildren - so far. I love this new role. I look forward to reading about others from our class. I moved around a lot initially - and managed to lose track of my BHS friends.
Thanks for getting this site together, Kevin.
Susan Jackson Fioravanti
2009 Oak Lane Rd.
Wilmington, DE 19803
---

4205 Maple Tree Court, Alexandria, VA 22304
Raymond A. Jacobsen, Jr.
600 13th Street NW
Washington, DC 20005
phone 202-756-8028

Firm Name: Mcdermott, Will & Emery

BHS DOERS Profile:
Born: December 14, 1949, Wilmington, Delaware

Occupation: Lawyer

Last book read: Zagat's Guide to Dining in Washington

Hobbies: Working out; traveling; Orioles baseball; Redskins

Favorite music genre: Brandywine Blazers!

Favorite movie: "Where Angels Go, Trouble Follows" (includes several BHS alum's!)

Favorite quotes: "How do you tell one chromosome from another chromosome?
Pull down its jeans." The late golf/Latin professor Fred Dannaway

Recipient of the Following Awards: Various "Who's Who" among lawyers (we all recommend each other)

Automobiles: Chrysler 300M ('99 Car of the Year!)
---
Hello Kevin and the Class of '67! This is a great idea Kevin, thanks for doing it. I still have the large "67" numerals that Mike Houser and I did for our twentieth reunion and I think of BHS '67 each time I trip over them. I have degrees from Johns Hopkins and the University of Chicago and am planning to get another degree, this time in Information Systems. An interesting note, one of my wife's medical school classmates has progressed from flake to celebrity status. Patch Adams was her classmate and has attended some reunions. I can be reached at atjewett@msn.com or 302.651.9759. My address is 304 Walden Road, Wilmington, DE, 19803-2424.
BHS Doers Profile:
∑ Born: November 8th, 1949, Passaic NJ
∑ Occupation: Lead Financial/MIS Analyst - Temple University School of Medicine, Philadelphia PA
∑ Last book read: The Enigma of Arrival by V. S. Naipaul
∑ Hobbies: Travel in the Vaucluse and Bouches-du-Rhone, Wine, French language
∑ Favorite music genre: folk/rock (Dylan, Neil Young), Baroque organ, Big Band
∑ Favorite movie: Charade
∑ Favorite quote: "The value of a liberal education is to enable one to know when a man is talking rot." - head master of an English public school.
∑ Automobiles: My current car is a 2003 Acura TL-S Type. My wife's Honda Odyssey has been essential with one college student and a recent graduate.
∑ Children: Daughter graduated from college in May; spent the summer in Ireland; and is interviewing for jobs in the San Francisco area. Son is a sophomore at Franklin and Marshall College in Lancaster PA.
---
34913 North Dr, Lewes, De. 19958
---
Kevin, Thanks to you and your family for putting together the web site. It is enjoyable to read how my fellow classmates made out. If you are still adding to the bio's, please include my name and address. If you want to add more, I spent a few years at U of D, then a few more at DuPont Co. Moved to rural Pennsylvania in 1973, where I live today with my significant other, her horse, and 2 cats. I can be reached at Johnson TV, 1014 E. Main St.,Weatherly, PA, 18255.
E-mail is geojohn1@hotmail.com.
George Johnson

---
Great website and great memories. I am now living in Salina, KS, where my husband, Phil Kerstetter (BHS Class of 1965) is president of Kansas Wesleyan University. I have retired from full-time work as a publisher's rep and am now head of the campus Writing Center. Both of our kids are married now: Jodie

and her family are in Pittsburgh and our son David, 33, and his new wife Kathy are in the Ft. Lauderdale/Miami area. Jodie, 31, has two amazing sons, ages 4 and 9 months, so I am now a grandmother (but it's wonderful!) My father-in-law is living in Dover, DE with my sister-in-law, Debbie Kerstetter (BHS Class of 1968,) so we get back east quite often to visit. Phil stopped in at Brandywine last fall and says that it still looks the same. Please feel free to call or write. I'd love to hear from you all!

Mary Johnson Kerstetter

130 E. Kirwin Avenue

Salina, KS 67401

785 823-2930
---

The Boeing Company
P.O. Box 5707
M/C 7L-21
Seattle WA 98124-2207


Phone:

425-865-3530


Email:

alan.k.jones@boeing.com
---

Kevin, this is a great job, thanks to you and your family. I just learned about this site from George Curtin the other night. George and I have never really lost contact all this time. just some quick stats; I'm 52 years old until Dec.20th. I have been married twice. First marriage 1974-1997. Married Karen Ann Kunst from Claymont, she went to Ursuline. We had two girls, Michelle-25 and Jessica-21. Both are lovely and doing well. My new wife is Jacquelyn, we wed in 1998. She's a beautiful, delightful, intelligent, exciting woman. My new wife, ex-wife and myself all get along and scary enough, we do things all the time. I feel very blessed to have had good people in my life. I work for CSX railroad, for 26 years so far. I work at the RR yard in Elsmere. I run heavy equip. I also do safety management training. My e-mail address is michael_j_jordan@hotmail.com Michael j Jordan
---

I thought I had signed in once before but nothing exists for me!! My husband's name is Barry. We have 2 children. Christopher is 23 and will graduate from North Carolina State University in December '02 in Computer Science. Our daughter, Leslie just got married in July '02 and is a Deaf Educator living in NC. I work part time at Westminster Presbyterian Church in Outreach Ministry. Barry is an Independent Sales Representative in office furniture. We have lived in Greensboro, NC for almost 16 years and are considered "damn Yankees". We love to play golf, tennis and travel.

Susan (Sue) Kaffenberger Wetzel
1915 Milan Road, Greensboro, NC 27410
Home Phone # is 336-282-7329.

Wetzel10s@aol.com
---
Bruce at the Charlotte, NC airport sporting new shades after being voted "least changed" classmate at the 35th reunion.
Bruce Kingshill
---
http://www.kirkpatrickwindowsdenver.com/
---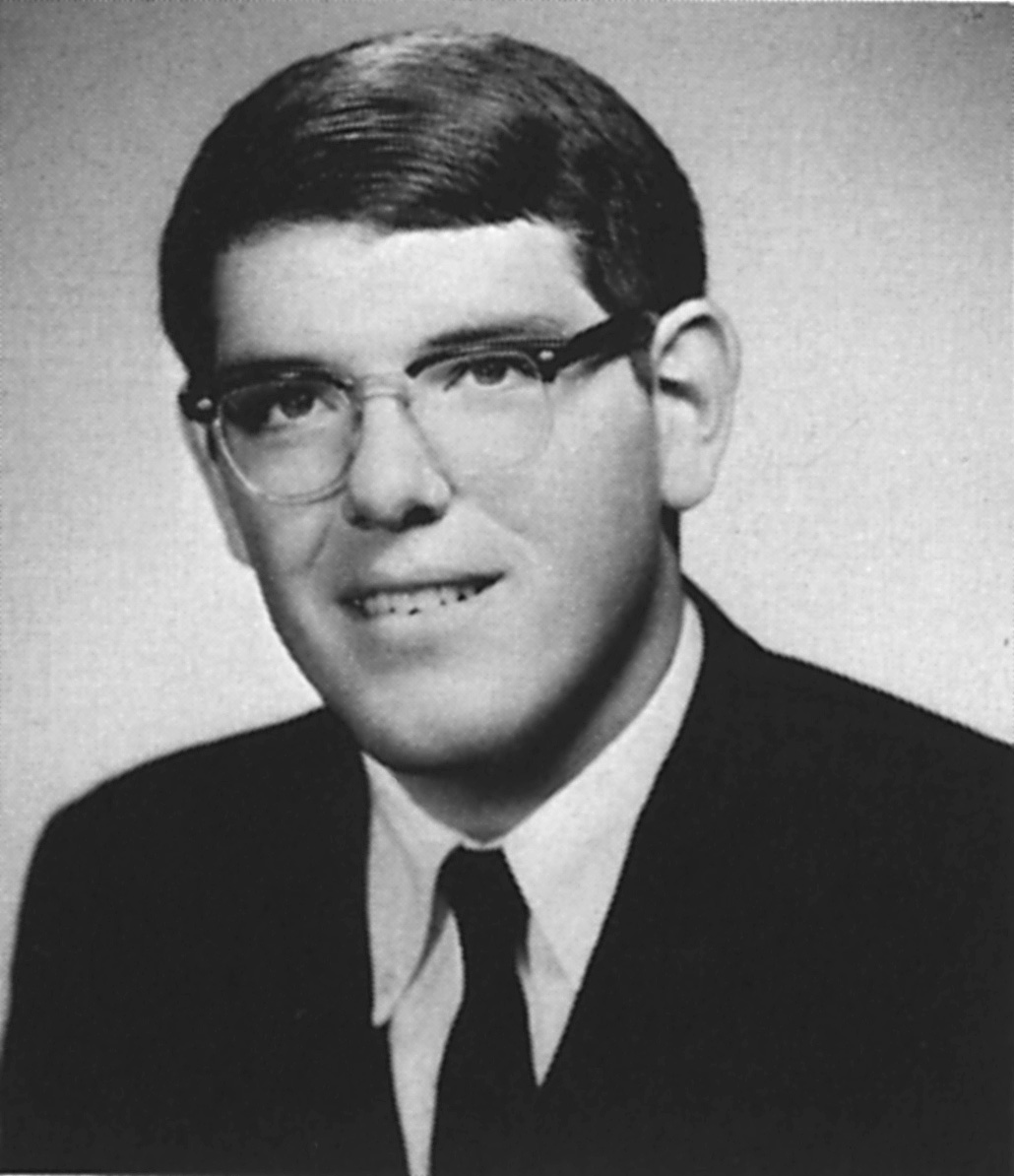 A sad day, classmate, friend and '66/'67 Blue Hen (Delaware State) Conference Wrestling Champ; Jack Klingerman has passed-3/15/05.